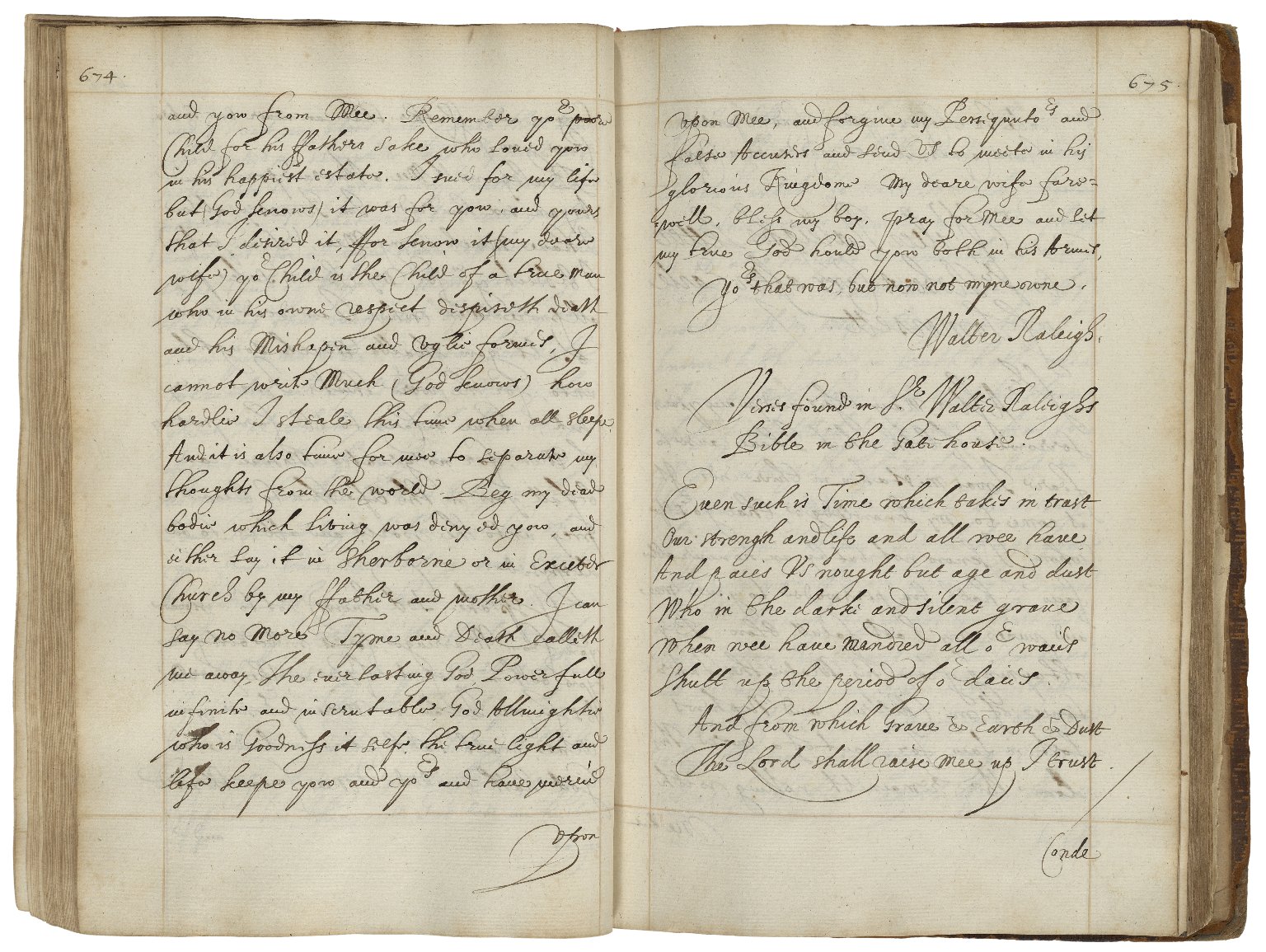 In Shakespeare's day noteworthy letters were copied by scribes into volumes of State Letters. These volumes are part of the Folger collection of letters and recipes being transcribed by volunteers taking part in Shakespeare's World. One of the most famous letters presented for transcription is Sir Walter Raleigh's final letter to his wife before his execution in 1618. This is a copy of the last page which ends:
"My deare wife farewell, bless my boy, pray for mee and let my true God hould you both in his Armes.
Yours that was, but now not myne owne,
Walter Raleigh"
The page also contains a one of Raleigh's poems, a sonnet, "Even Such is Time", written while he was imprisoned in the Tower of London.
There are lots of other fascinating letters waiting to be transcribed at www.shakespearesworld.org